SPeedvagen
NEXT
LEVEL
UPGRADES
This is where the magic happens
We have, since the beginning of Speedvagen, said we are not here to make a gazillion bikes. Rather, we are here to make a few, very meaningful bikes to those who own them. What truly makes those bikes special though are the details. Some performance upgrade can be hidden in plain sight like our carbon fiber seat tube upgrade, which saves about 1/3 of a pound on frame weight. Others, like painted to match hubs, or our Di2 battery integration can be that final visual touch to complete a build. The options might seem endless but we will be here every step of the way to guide you along.
The best carbon on the market
Enve Composites
We have been partnering with Enve Composites since they opened their doors over 10 years ago. Not only do they make the best carbon products on the market, they stand behind what they do and take great care of their customers.
We offer Enve handlebars, stems, and wheels as a performance upgrade for your Speedvagen. If you're looking to drop weight from the bike and maintain the same bombproof-ness, this is the way to do it.
Looking at Enve wheels? Ninety percent of the bikes we send out have Enve SES 3.4 rims. The 3.4 is aero, lightweight, stiff and strong as all get out, making it the best all around carbon you can get. Want a different model of Enve rim? Just ask!
To finish out the wheel build, you can have us do a set of painted to match hubs for that extra Speedvagen touch, or we can do Enve's carbon hub with Ceramic Speed bearings.
Our Most Popular Upgrade
Made for us by Enve Composites right here in the USA, our carbon fiber post head has infinite adjustment, accommodates round, or oval saddle rails, cuts some weight and with the Speedvagen shield emblazoned on the front, it's a beautiful match for the rest of your OG1. Run-on sentence is no charge.
Weight Savings and Comfort in one Upgrade: The Carbon Fiber Seat Tube
We developed our carbon fiber seat tube with our friends at ENVE Composites the same way we have worked with our steel tubing partners. Using the highest quality materials and most-exacting processes, we created a seat tube made to our exact specifcations for thickness, stiffness, and weight. The carbon seat tube will soak up shock from the road, it offers a weight savings of between 200-300 grams depending on frame size and comes standard on Superlight Speedvagen models.
Paint Integration on Components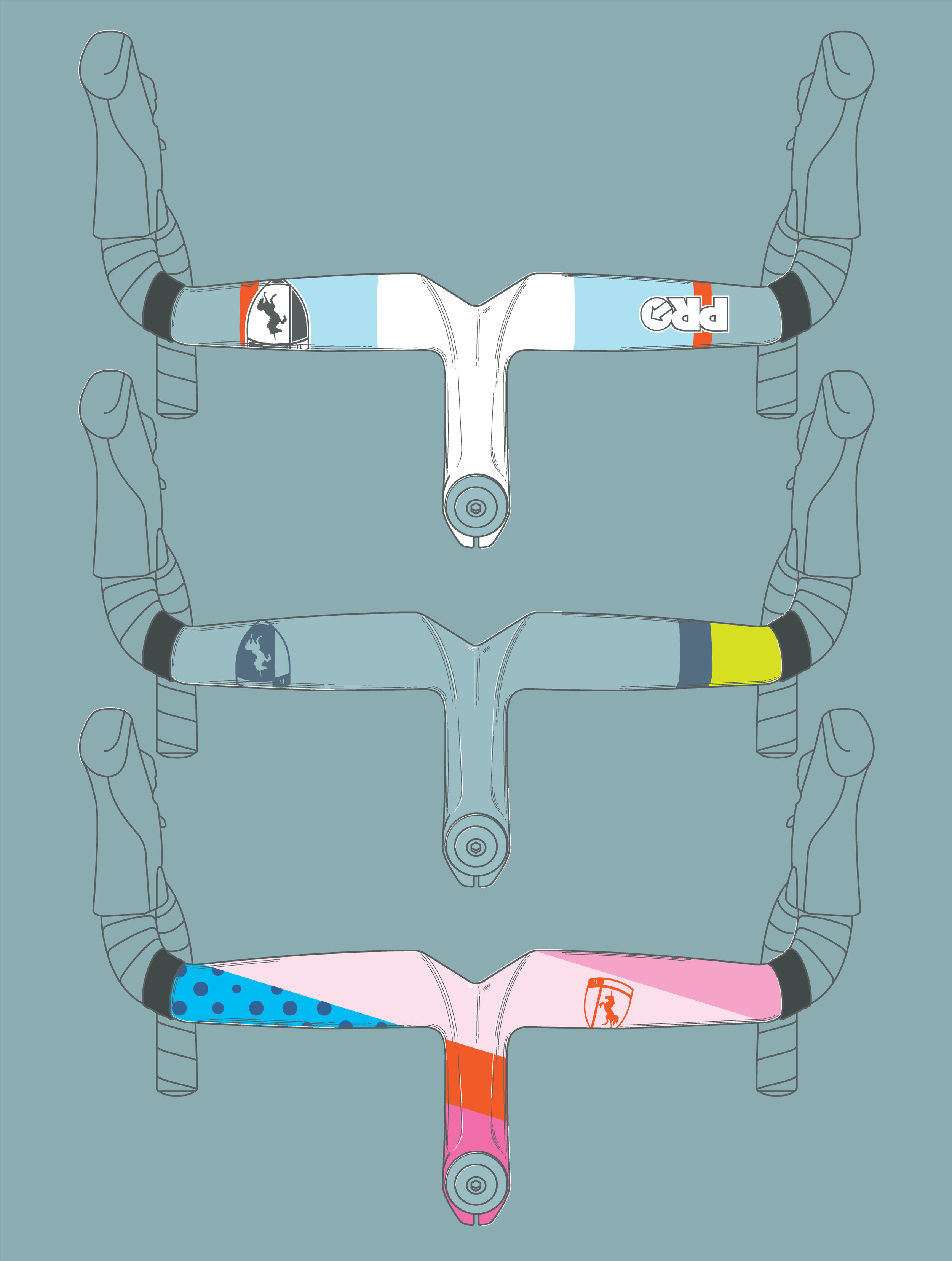 Painted To Match Bar-Stem Combo
We have offered the PRO Stealth Evo bar/stem combo as an upgrade option on our road bikes for a few years now. We like them for their shape and stiffness to strength ratio. They also look super sharp painted up to match your frame set. This then makes your bars seem as a part of your frame set, rather than competing aesthetically. The broad tops offer a good amount of color integration. We offer the full range of stem lengths and bar widths.
Moving is > Gram Savings
The frame pump represents a recent shift in cyclists' priorities. Instead of the lightest of everything, people are focusing more on how well something works and how much they enjoy using it. Unlike CO2 or a mini pump, with a full sized frame pump, not only will you always be able to get your tires up to full pressure, but you'll be a best friend to everyone you ride with, cause you'll always have enough air for them too.
We paint the beautifully made Silca Impero frame pump to match your new Speedvagen and equip your frame with the ttings to keep the pump in place. Pricing is dependent on paint options.
Painted Hubs
Hubs are a prime location to incorporate your Speedvagen frame color. Instead of the wheels looking like extra parts bolted into the bike, we like to carry the frame color down the fork and frame, through the hub and back up the frame/fork on the other side.
DT Swiss straight pull are our hubs of choice for color integration. Instead of a standard J bend spoke, which pushes against the hub ange, with straight pull, the spokes pierce the hub shell, leaving the spoke heads hidden inside.
The design for your color work will depend on the overall paint scheme of your bike and what is going to keep the look balanced overall - never too much and never to little.
BusyMan custom Saddle and Bar Tape
Professor of fashion for 20 years, Mick Peel aka Busyman is now gracing the custom bike world with the finest leather saddle recovering and handlebar wrap available.
For your bike, we will work with Mick on a design that will subtly and beautifully complement your paint scheme, integrating the colors from the frame into the perforation of the leather.
And because we work with Busyman on over half of our bikes, we have time carved out in his schedule so your saddle and bar wrap will land when your bike is ready, rather than having to wait for months/years.
This is not a performance upgrade. Your bike will work just as well without as with. But if you have the budget, this is definitely one of those details that takes the bike to the next level.